Herb Beczka
Research Heraldry Herb Beczka
Herbarz Polski translation
Beczka herb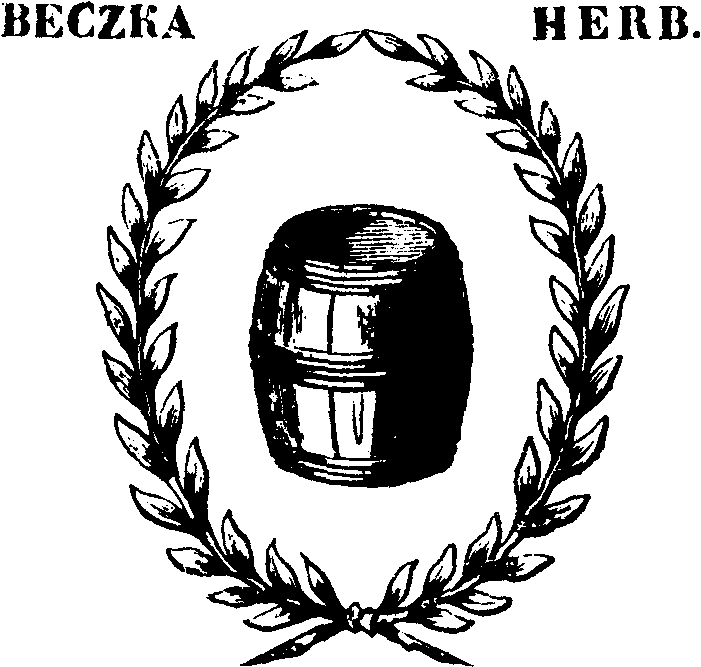 The following article is a direct translation from the classic Genealogical and Heraldic reference "Herbarz Polski" by Kasper Niesiecki S.J., (Lipsk) edition 1839-46.
The barrel is in gold.  Okolski states that this coat of arms was used in the Duchy of Lithuania.  No other details are given and I know of no family which carries this armorial at this time.
Copyright © 1983 Josephine M. Piegzik. Used by permission. This article originally appeared in Polish Genealogical Society Newsletter  (Vol. 5, No. 2, Fall 1983), the journal of the Polish Genealogical Society (of America).
;