Herb Brandys
Research Heraldry Herb Brandys
Herbarz Polski translation
Brandys herb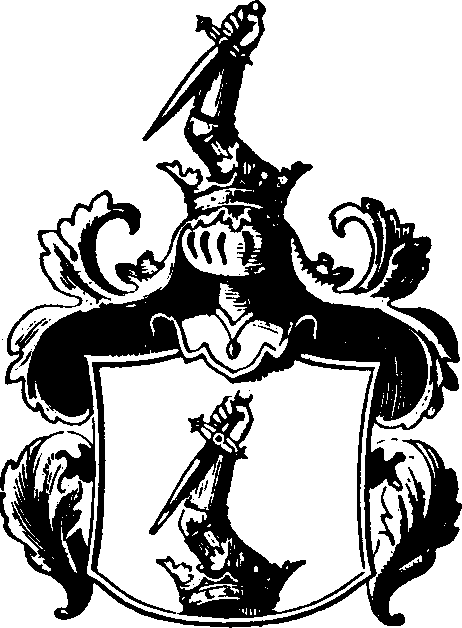 The following is a direct translation from the classical genealogical and heraldic reference "Herbarz Polski" by Kasper Niesiecki, S. J., Lipsk edition, 1839-1846.
According to manuscripts on Prussian families, the Brandyses living in Prussia use these arms: from a crown an arm is shown from the shoulder up, in armor, rising straight toward the helm, bloodied a little at the elbow and holding in its hand a sword pointed downward; on the helm is a similar arm. Paraphrasis in Theatro nobilitatis Svecanae fol. 115. cap. 8 mentions Henryk Brandys. Also Jan Giszgra Brandys flourished in the year 1458. The same manuscript also lists Mangold z Opata Divitis Augiae, who was chosen as Bishop of Konstanz in 1334, the sixty-fourth mitred to that place.
Copyright © 1989 William F. Hoffman. Used by permission. This article originally appeared in Polish Genealogical Society Newsletter  (Vol. XII, No. 2, Fall 1989), the bulletin of the Polish Genealogical Society.
;